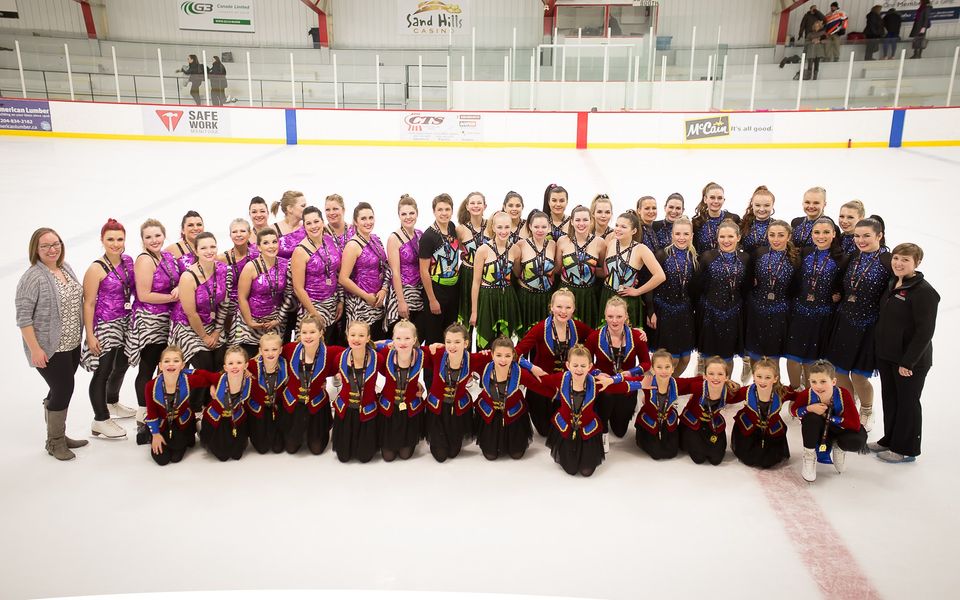 Welcome to HAZELRIDGE SKATING CLUB
We offer Learn-to-Skate, Figure Skating, Power Skating & Synchronized Skating Programs for skaters of all ages.
All programs operate out of the Hazelridge Sports Complex, 26 Memorial Blvd, Hazelridge, Manitoba, Canada.
Our skating season will run from end of September to March for the 2023-2024 season.
2023-2024 Season REGISTRATION HAS OPENED
Programs to be offered updated Sept.26,2023
CanSkate Program is FULL please leave your name on the waiting list should an opening become available
Sunday 12:15 -1:00pm
NO Friday session will be offered. Classes size will be limited due to number of coaches available.
PowerSkate Monday September 24 to Friday September 29 6:30-7:30 pm
Regular session Friday 6:40-7:30 October 6- December 15th & January12 - March 8
STARSkate Will only be offered on Sunday 10-12noon Group Lessons/Semi Private
Adult Synchronized Friday 7:45-9:15
Please note Skate Canada has increased their registration fee to $58.70 per skater which will be an add onto your club fee.
For Further Information check out each program write up. Any questions? Please email our club at hazelridge.skating@gmail.com.
All it Takes is a Pair of Skates!
SEE YOU AT THE RINK
Find us on Facebook to see Updates & Photos!
Thank you for being a part of the Hazelridge Skating Club!
Hazelridge Sports Complex Information
Canteen sign-up
Signup is on-line through the Complex website.