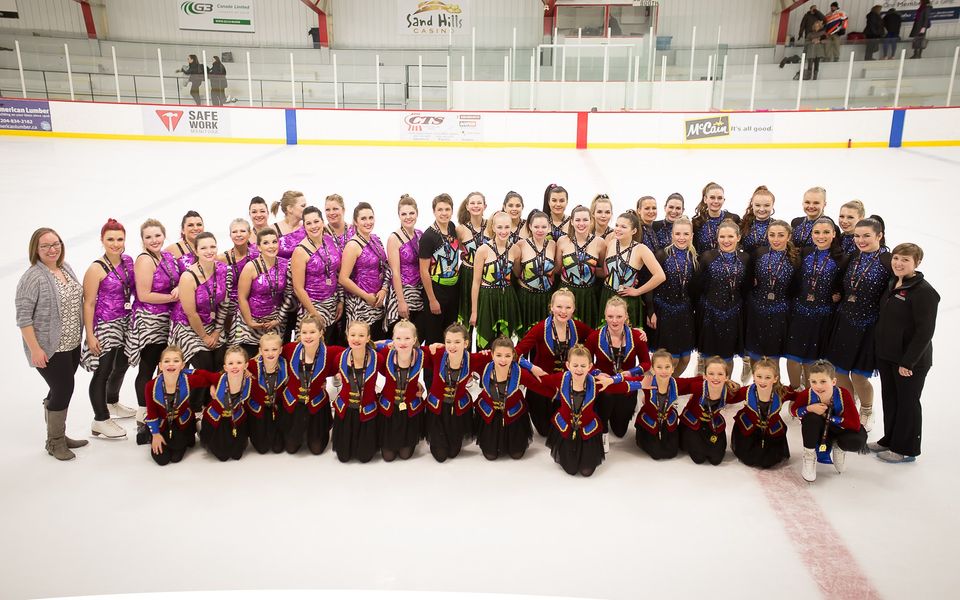 HAZELRIDGE SKATING CLUB
We offer Learn-to-Skate, Figure Skating, Power Skating & Synchronized Skating Programs for skaters of all ages.
All programs operate out of the Hazelridge Sports Complex, 26 Memorial Blvd, Hazelridge, Manitoba, Canada.
Our skating season runs from October to end of March each year.
Welcome to HSC!
We are pleased to be offering the following programs for the 2022-2023 Season:
Friday: Pre-Can Parent & Tot 6:30-7:00pm Program is Full
CanSkate & Pre-CanPower 6:30-7:30pm Program is Full
Adult Synchro 7:45-9:45pm
Sunday: STARSkate & Synchro 9:20am-12:30pm
Rising Star 9:45am-11:45pm
Pre-Can Parent & Tot 12:45-1:15pm
CanSkate & Pre-CanPower 12:45-1:45pm
For Further Information check out each program write up. Any questions? Please email our club at hazelridge.skating@gmail.com.
All it Takes is a Pair of Skates!
SEE YOU AT THE RINK
Find us on Facebook to see photos!
Thank you for being a part of the Hazelridge Skating Club!
Hazelridge Sports Complex Information
Canteen sign-up TBD due to Covid 19..
Signup is on-line through the Complex website.