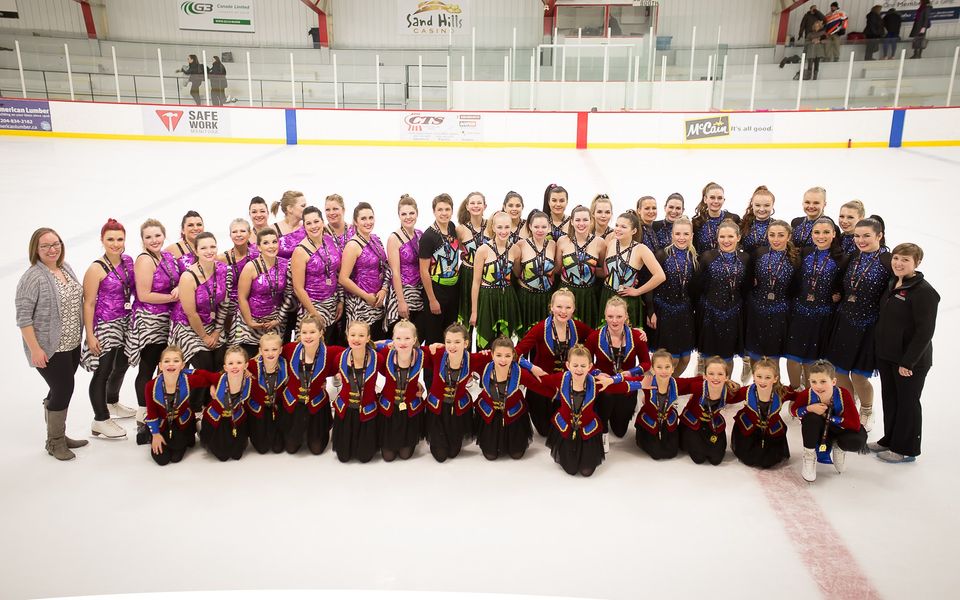 Welcome to HAZELRIDGE SKATING CLUB
We offer Learn-to-Skate, Figure Skating, Power Skating & Synchronized Skating Programs for skaters of all ages.
All programs operate out of the Hazelridge Sports Complex, 26 Memorial Blvd, Hazelridge, Manitoba, Canada.
Our skating season runs from October to end of March each year.
Our Skaters Invite you to their
Performance Day
Sunday March 19 11-12:30
Bring your Smiles & Clapping hands to see our
CanSkaters StarSkaters & Synchro Teams performing for you!
HSC Annual General Meeting Sunday March 19,2023
12:40pm Hazelridge arena lobby
For Further Information check out each program write up. Any questions? Please email our club at hazelridge.skating@gmail.com.
All it Takes is a Pair of Skates!
SEE YOU AT THE RINK
Find us on Facebook to see Updates & Photos!
Thank you for being a part of the Hazelridge Skating Club!
Hazelridge Sports Complex Information
Canteen sign-up TBD due to Covid 19..
Signup is on-line through the Complex website.